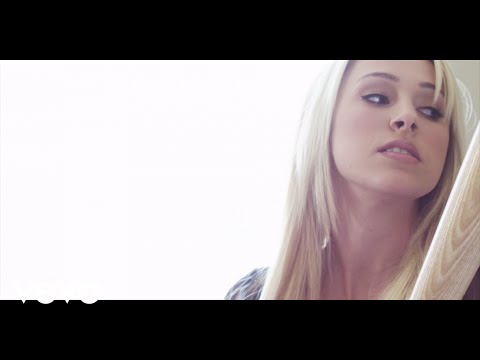 Triple threat actress, singer and dancer, Mandy Rain EP entitled, Riot dropped today. Rain's hit single "Riot" is an anthem for women worldwide experiencing relationship problems. Ladies if you need a motivational bust to kick a cheating boyfriend to the curve check out Mandy Rain "Riot" video. Mandy demonstrates in the video she's a force to be reckoned with. Riot EP also includes love songs filled with passion. Rains' beautiful unique voice has a highly wide vocal range which is highlighted on her singles entitled, Dare to Love featuring, Kenton Duty and I Just Want to Love. The passion flowing through these songs are captivating. The songs on Riot EP will undoubtedly draw in new fans, music lovers for all genres worldwide.
In an exclusive interview with h-connect, triple threat actress, singer and dancer, Mandy Rain talks, great first date, new EP Riot and offers advice to young women in dysfunctional relationships.
Author B.L. Brown – Tell h-connect readers a little about Mandy Rain. Where are you from? What's your passion?
Mandy Rain-I am newly 21, originally from Hollywood, FL, now living in Hollywood, CA. My passion is singing. It's all I've known since I was able to speak; singing is like another language to me.
Author B.L. Brown-If you could change one thing about yourself what would it be?
Mandy Rain-Wow, that's a big question for me. I always go back & forth with myself. "Loving yourself" is easy to say, but sometimes harder to do. I am pretty happy in my own skin, but everyone has their demons they battle in life. As human beings there are little things about ourselves we wish to change. If I could change one thing, it would be paying more attention to detail. Sometimes, I'm very observant and other times I'm not.
Author B.L. Brown-What is your idea of a great first date?
Mandy Rain-A perfect first date really depends on how you click with the person. I've been on a couple of first dates, and what I can say is, if you don't connect with the person, share some of the same views and can't hold a simple conversation, it won't work! It doesn't matter if you are eating at red robin, going to the beach or flying to Paris, if it's not the right person, you won't have the perfect first date. But if it's the right person, you could go anywhere or do anything and have the best time of your life.
Author B.L. Brown- As a young adult: What does the term self-respect mean to you?
Mandy Rain-I think it's truly about how you see yourself. A lot of people truly bank on what others think of them, and I would have to say that's their first mistake. As hard as it is you shouldn't care what others people think of you. If someone can't accept you for who you are they don't deserve to be a part of your life. We only get one life; therefore we must live each day in a positive manner, striving for happiness.
Author B.L. Brown-Congratulations on the release of your debut solo EP "RIOT". You have a beautiful unique voice with a highly wide vocal range which is highlighted on your singles entitled, Dare to Love featuring, Kenton Duty and I Just Want to Love You. There is so much passion flowing through these songs. Who inspired the lyrics to these songs?
Mandy Rain- Thanks! "Dare To Love", was actually written with Kenton. "Dare To Love" is about a person who just got out of a bad relationship and wants to fall in love again, however afraid for fear of being hurt. The song is truly a hurtle for the two characters singing it. "I Just Want To Love You", was written with similar concept, but issues within the relationship were such a mess. Nevertheless, you really want to make it work, because you care so much about them.
Author B.L. Brown-What is your favorite song off new EP "RIOT"?
Mandy Rain-Right now, I'm really digging "Back To Bad", which I wrote about a personal situation I went through when I was 14 going on 15. It's about a girl who was in a relationship, with someone who didn't have the ability to trust. No matter what she did it was never ending drama. In the end he pushed her away permanently.
Author B.L. Brown- What advice can you give young women who are enduring difficult circumstances within their relationship such as behavior, cheating, being disrespectful, endless lies and more?
Mandy Rain-Get away as safely and quickly as you can. Make sure, when you are leaving the situation you inform someone of your plans. An abusive relationships shouldn't be tolerated, no matter how many years together or for the sake of children. None of it matters when it comes down to your safety, happiness and well-being.
For more information on Mandy Rain drop by her social media sites follow, like and listen-Twitter: https://twitter.com/realmandyrain, Instagram: instagram.com/themandyrain,Facebook:www.facebook.com/themandyrain, YouTube Channel:https://www.youtube.com/watch?v=vhlDzRD1cW4.
Be sure to purchase Mandy's EP "Riot" available on iTunes  https://itunes.apple.com/us/album/riot-brooklyn-remix-single/id929269553.